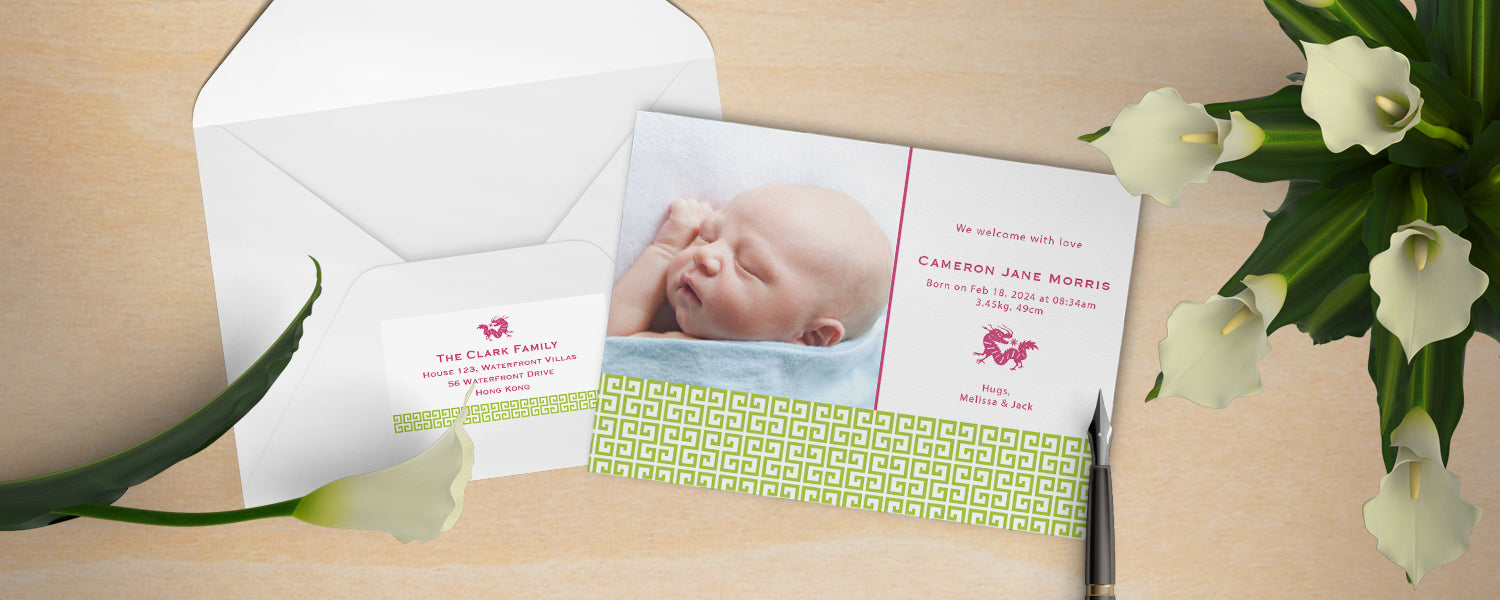 Chinese Zodiac Birth Announcements
2023 is the Year of the Rabbit.
Rabbit is the symbol of longevity and good fortune. People born in the Year of the Rabbit often lead a conservative lifestyle where one of the most important things is their security. They are vigilant, witty, quick-minded, and ingenious.
Celebrate your Rabbit baby with the special Year of the Rabbit birth announcement cards!