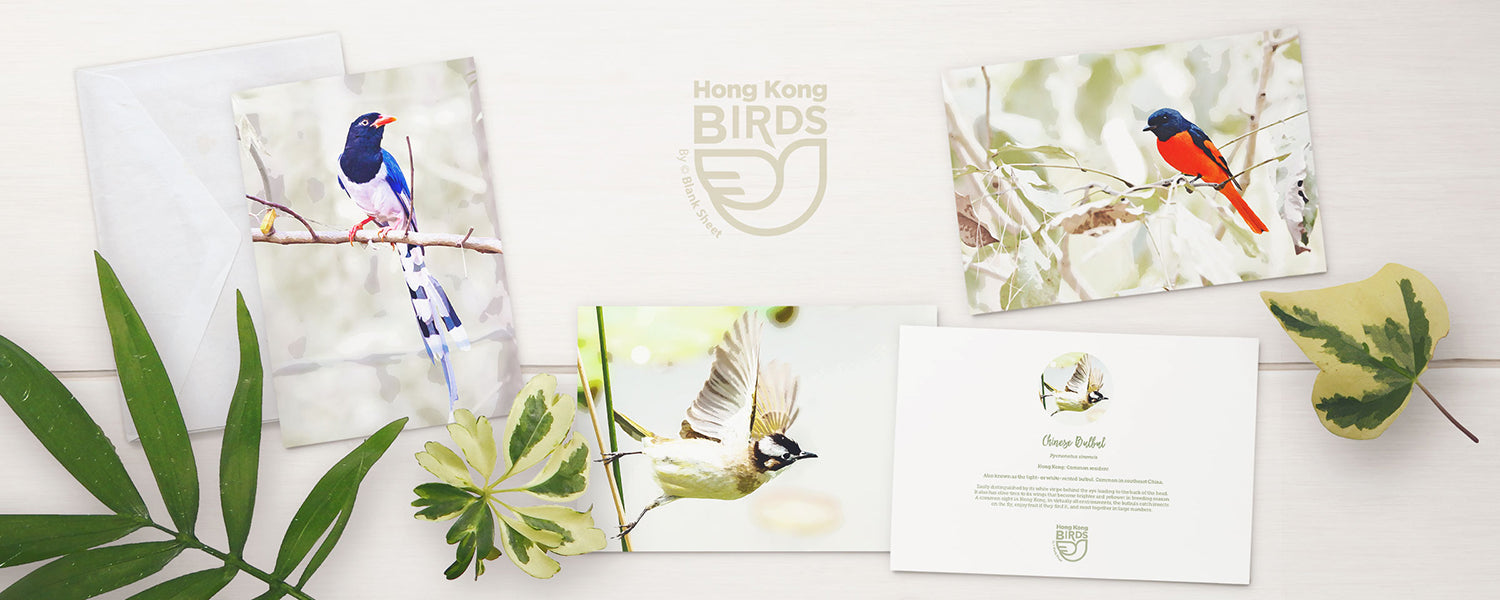 Hong Kong Birds Note Cards
Although it is a concrete jungle, Hong Kong still teems with wildlife. Nowhere is this more clear than with its wonderful, beautiful birds.
We have selected Hong Kong's most iconic birds – from the highly endangered black spoonbill to the humble tree sparrow – and "captured" them in a collection of watercolor-style note cards. Besides the beautiful illustrations, you'll find a few brief facts on the back of each card.
Buy 5 or more individual Hong Kong Birds note cards to enjoy 10% discount with code HKBIRDS10 at checkout.