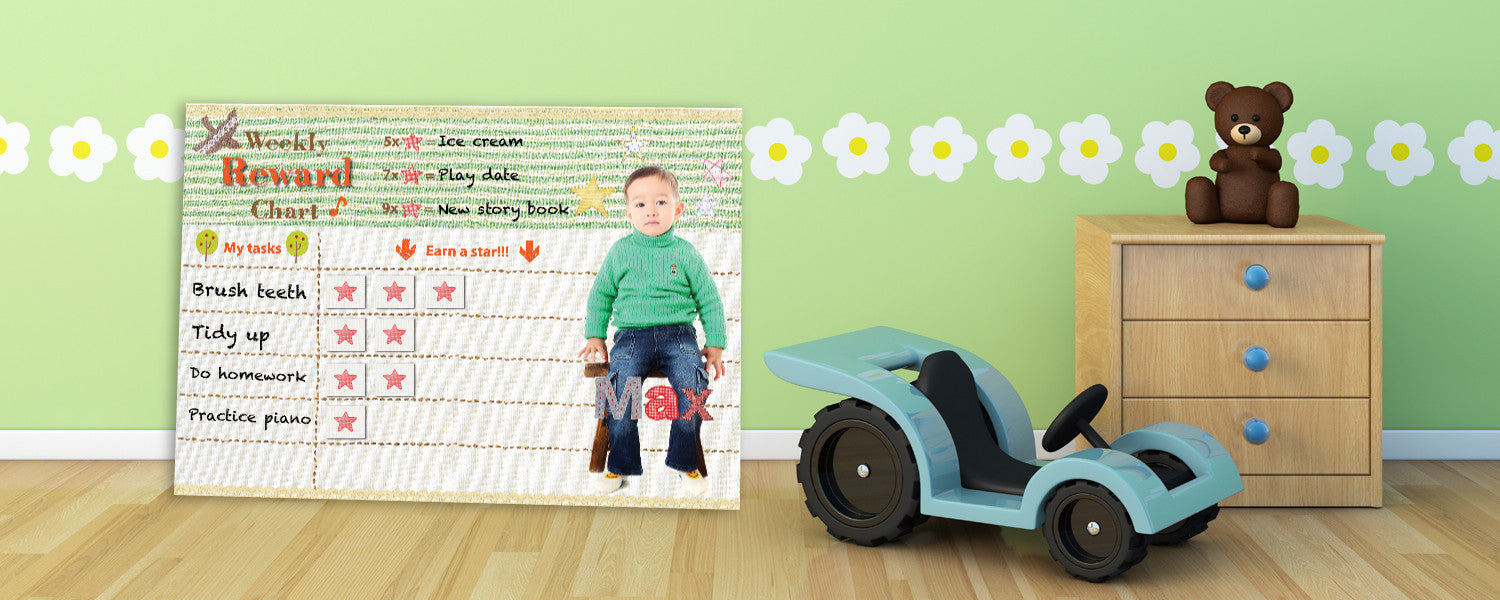 Reward charts are an excellent way to reinforce your child's positive behavior. Many parents use them as a very visible reminder to encourage good manners and the completion of daily tasks.
Whatever your parenting style, at some point all parents will, on occasion, have to play the role of the "bad cop" and chide their children for poor behavior. Instead of just telling them off, why not also keep the home environment positive and encouraging?
Educational research shows that positive reinforcement is the most effective way of sustaining good habits and maintaining a positive frame of mind. Rather than just punishing your kids for the occasional lapse, why not also encourage them to behave appropriately in the future with the use of a reward chart?